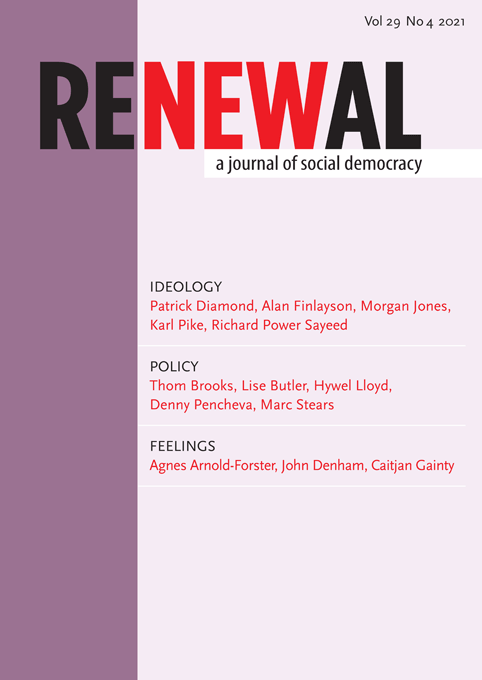 To save the NHS we need to stop loving it
To save the NHS we need to stop loving it
Renewal - ISSN 0968-5211
Volume 29 Number 4 (2021)
To save the NHS we need to stop loving it
Agnes Arnold-Forster, Caitjan Gainty, pages 53-61
Abstract
The NHS occupies a peculiar position in the British political imagination. The devotion it inspires is unusual by both international and historical standards. This privileging of sentiment over scrutiny is dangerous; it obscures structural failings and precludes progressive reform.
In 2018, to mark the hundredth anniversary of the Spanish Flu pandemic, Public Health England told audiences that the tragedy of a century ago was entirely a thing of the past. They confidently asserted that, together, the government, the NHS and Public Health England 'stand equipped and ready to respond with a plan in place for every stage of a future outbreak', promising that the plan would, 'ensure that minimal disruption of daily society occurs whilst we protect the health of the nation'.
Fast forward to 2021, as we consider the damage already done by the Covid-19 pandemic and what its future may still hold, it is clear that the plans Public Health England touted in 2018 were seriously flawed. As of August 2021, nearly 130,000 people have died from Covid-19 in the UK, and still counting. This is a statistic that puts the country in the top 10 of worldwide Covid mortality table.
To cite this article
Agnes Arnold-Forster, Caitjan Gainty (2021) To save the NHS we need to stop loving it, Renewal, 29(4), 53-61