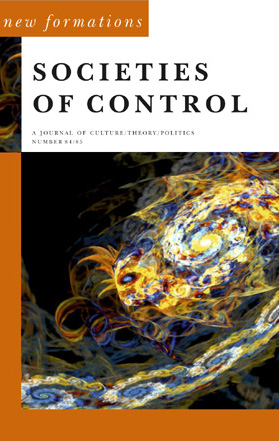 Arendt After Jerusalem
New Formations - ISSN 0950-2378
Volume 2014 Number 84-85
Arendt After Jerusalem
Graham MacPhee pages -
DOI: 10.398/NewF:84/85.reV01.2015
Abstract
Hannah Arendt, The Last Interview and Other Conversations, New York and
London, Melville House 2013, 136pp; $15.95 paperback
Marie Luise Knott, Unlearning with Hannah Arendt, D. Dollenmayer (trans.), New York, Other Press 2014, 173pp; $22.95 hardback
Bettina Stangneth, Eichmann Before Jerusalem: The Unexamined Life of a Mass Murderer, R. Martin (trans.), New York, Alfred A. Knopf 2014; $35.00 hardback
Walter Benjamin's insight into the interpretative effect of historical duration is perhaps nowhere more strikingly borne out than in the case of Hannah Arendt's Eichmann in Jerusalem (1963). As Benjamin observed, 'the history of works prepares for their critique', for over time 'the concrete realities rise up … all the more distinctly the more they die out in the world', and 'the interpretation of what is striking and curious … becomes the prerequisite for any later critic'.1 Famously, what continues to prove so 'striking and curious' about Arendt's report on the trial of Adolf Eichmann is her invention of a new political category for modernity, 'the banality of evil'. Yet the nature of the controversy surrounding Arendt's coinage has changed over time. Where the phrase was initially taken by its critics to imply a sneering disregard for the plight of the victims of the Holocaust and an arrogant dismissal of the monstrosity of the perpetrators, as Roger Berkowitz argues, a 'new consensus' has subsequently emerged. This 'holds that Arendt was right in her general claim' about the recasting of the conditions of evil in modernity, but 'wrong about Eichmann in particular'.2 On this view, Arendt may be credited with a larger theoretical insight, but her text is marred by her naive acceptance of the lie of Eichmann's smallness. With hindsight, Eichmann can now be seen as a shrewd operator who skilfully duped Arendt by downplaying his own deeply held ideological commitment and fanatical anti-Semitism. But, as Benjamin would surely object, the historical material through which Arendt constructs her theoretical optic cannot be dispensed with so lightly. For the constellation that gave her the 'banality of evil' depends on the challenge that the historicity of the figure of Eichmann poses for the application of Kantian moral universality. That is, the constellation comprises the ongoing interplay of conceptual framing and historical events as they are reconfigured in the perpetual readjustment of viewpoint over time. The attempt simply to iron out the difficulties of Arendt's text forfeits the opportunity to develop the meaning of this radically unsettling political concept. […]
Notes
1. Walter Benjamin, 'Goethe's Elective Affinities', in
Selected Writings: Volume 1, edited by Marcus Bullock and Michael V. Jennings, Cambridge, MA, Belknap Press of Harvard University Press, 1996, p298, p297.
2. Roger Berkowitz, 'Misreading Eichmann in Jerusalem', New
York Times, July
7, 2013, http:// www.opinionator. blogs.nytimes. com/2013/07/07/ misreading-hannah- arendts-eichmann- in-jerusalem. 
SORRY - you are not registered as being permitted online access to the full text of this article
You have the following options:
If you are viewing this via an institution or academic library you can ask that your institution takes out a Subscription to this journal.
If you already have a Personal Subscription please login below


Forgotten your username / password? Click here to locate


Purchase an annual Personal Subscription
PRINT + DIGITAL personal subscription (£45 / year)
DIGITAL personal subscription (£30 / year)
A Personal Subscription provides immediate access not only to the single article you are seeking, but also to all past and future articles in this journal up to the expiry of your annual (calendar year) subscription.
Purchase immediate access to this single article (UK£7.00) - Buy article Coming Soon
To cite this article
Graham MacPhee (2014) Arendt After Jerusalem, New Formations, 2014(84-85 ), -. https://doi.org/10.398/NewF:84/85.reV01.2015