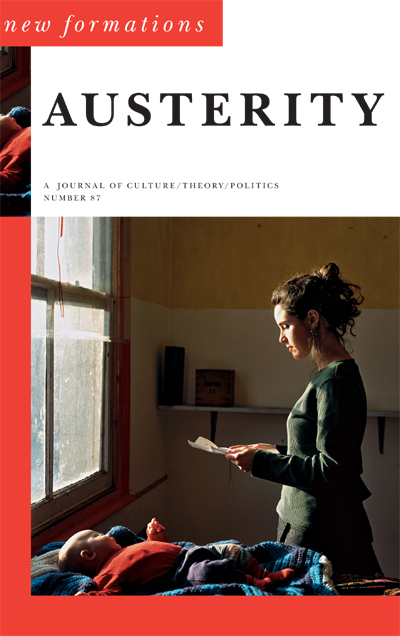 What is austerity?
What is austerity?
New Formations - ISSN 0950-2378
Volume 2015 Number 87
What is austerity?
Rebecca Bramall, Jeremy Gilbert, James Meadway, pages -
DOI: 10.3898/NEWF.87.7.2016
Abstract
This is the edited transcript of a conversation between Rebecca Bramall, editor of this special issue, Jeremy Gilbert, editor of New Formations, and James Meadway, who at the time was chief economist of the New Economics Foundation and is currently advising shadow chancellor the exchequer John McDonnell in a consultancy capacity. It touches on the different meanings of 'austerity' in contemporary political discourse, the history of neoliberal austerity programmes and their political and social effects, the uneven implementation of austerity in the UK, and various other issues in understanding the cultural, social and economic politics of 'austerity' in contemporary Britain, today and in the future.
To cite this article
Rebecca Bramall, Jeremy Gilbert, James Meadway (2015) What is austerity?, New Formations, 2015(87), -. https://doi.org/10.3898/NEWF.87.7.2016