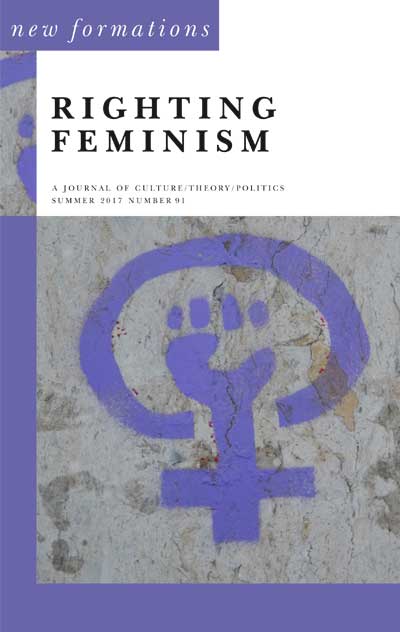 Reviews
Reviews
New Formations - ISSN 0950-2378
Volume 2017 Number 91
Reviews
Niall Gildea, Joe Darlington, Simone Natale, Debra Benita Shaw, Sean Phelan, pages -
DOI: 10.3898/NEWF:91.REV01.2017
Abstract
Books reviewed:
David Wills, Inanimation: Theories of Inorganic Life, Minneapolis and London, University of Minnesota Press, 2016, 318pp; $30.00 paperback. 
Trebor Scholz, Uberworked and Underpaid: How Workers are Disrupting the Digital Economy, New York, Polity Press, 2016, 242 pp.
Esther Leslie, Liquid Crystals: The Science and Art of a Liquid Form, London: Reaktion, 2016, 296pp, £25 hardback.
Charles Thorpe, Necroculture, New York, Palgrave Macmillan, 2016, 270pp; c.£70 hardback.
Lois McNay, The Misguided Search for the Political: Social Weightlessness in Radical Democratic Theory, Cambridge, UK. Polity, 2014, E-book edition, 247pp; £16.14 e-book.
To cite this article
Niall Gildea, Joe Darlington, Simone Natale, Debra Benita Shaw, Sean Phelan (2017) Reviews, New Formations, 2017(91), -. https://doi.org/10.3898/NEWF:91.REV01.2017