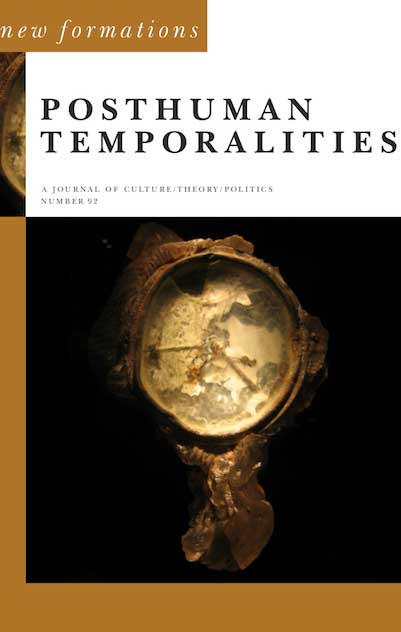 Reviews
Reviews
New Formations - ISSN 0950-2378
Volume 2017 Number 92
Reviews
Franziska Aigner, Jonathan Beever, Martin Paul Eve, Griselda Pollock, pages -
DOI: 10.3898/NEWF:92.REV01.2017
Abstract
Of technical ensembles
Franziska Aigner reviews Gilbert Simondon, On the Mode of Existence of Technical Objects (Univocal), C. Malaspina and J. Rogove (trans), Minneapolis, University of Minnesota Press, 2017; £26.99 paperback.
On Expecting relations
Jonathan Beever reviews Wendy Wheeler, Expecting the Earth: Life, Culture, Biosemiotics, London, Lawrence and Wishart, 2016, 276pp; £20.00, paperback.
Hack and yack
Martin Eve reviews Berry, David M and Anders Fagerjord, eds. Digital Humanities: Knowledge and Critique in a Digital Age (Cambridge: Polity, 2017)
Placing the self
Griselda Pollock reviews Janet Wolff, Austerity Baby, Manchester, Manchester University Press, 2017, 262pp.
To cite this article
Franziska Aigner, Jonathan Beever, Martin Paul Eve, Griselda Pollock, (2017) Reviews, New Formations, 2017(92), -. https://doi.org/10.3898/NEWF:92.REV01.2017