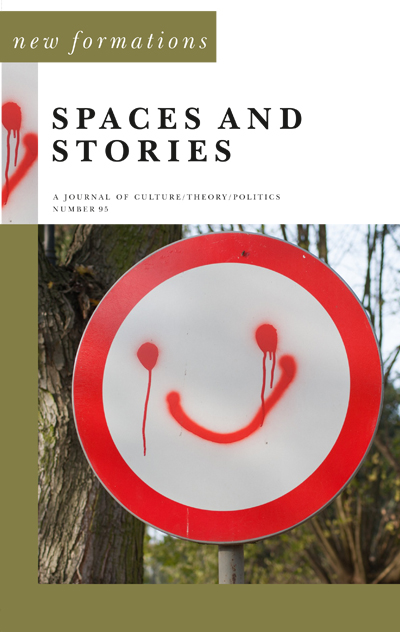 Reviews
Reviews
New Formations - ISSN 0950-2378
Volume 2018 Number 95
Reviews
Michelle Meagher, Heejoo Park, Robert Spencer, Rob Lapsley, pages -
DOI: 10.3898/NEWF:95.REV01.2018
Abstract
This is not an autobiography
Michelle Meagher reviews Griselda Pollock, Charlotte Salomon and the Theatre of Memory, New Haven CT and London, Yale University Press, 2018, 542pp; £38, cloth.
On speculating otherwise
Heejoo Park reviews Aimee Bahng, Migrant Futures: Decolonizing Speculation in Financial Times, Durham and London, Duke University Press, 2018, 248pp, US $24.95, paperback.
And the reverse 
Robert Spencer reviews Bashir Abu-Manneh, The Palestinian Novel: From 1948 to the Present, Cambridge, Cambridge University Press, 2016, ISBN 978-1-107-13652-6.
Myth and the real
Rob Lapsley reviews Oliver Harris, Lacan's Return to Antiquity: Between Nature and the Gods, London and New York, Routledge, 2017, 213 pp; £34.99 paperback.
To cite this article
Michelle Meagher, Heejoo Park, Robert Spencer, Rob Lapsley (2018) Reviews, New Formations, 2018(95), -