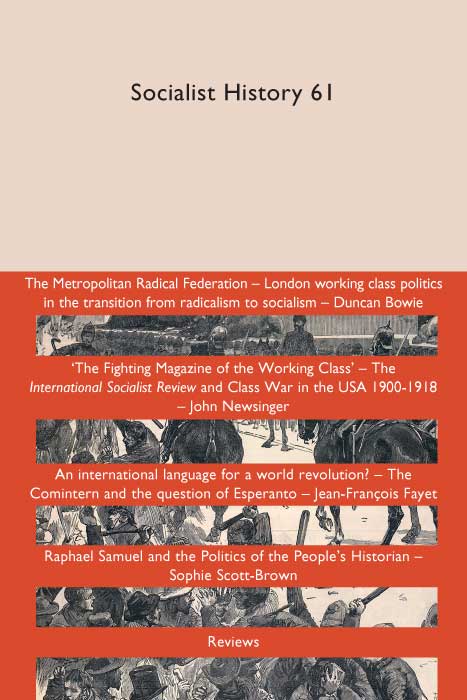 Subscribe to Socialist History
ISSN 0969-4331
Socialist History is published twice a year on behalf of the Socialist History Society. 
For personal subscriptions please see the Socialist History Society website. 
Institutional Subscriptions
If you are a librarian or affiliated to an institution and looking to subscribe please use this contact form to make an enquiry.
Digital Institutional Subscriptions are via IP address through the Lawrence Wishart website as well as available on some other selected platforms.