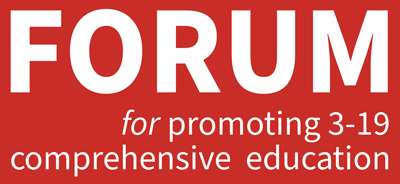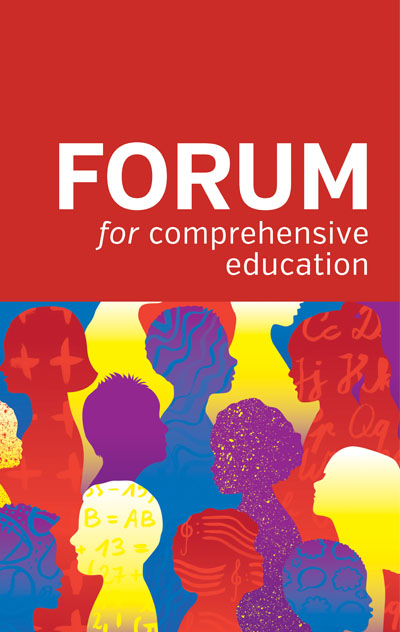 About
Forum
ISSN 0963-8253
For over 60 years FORUM: for comprehensive education has been the pre-eminent focal point for topical and informed analysis – very often highly forthright and critical – of all aspects of United Kingdom government policy as it influences the education of children from primary through to higher education.
FORUM vigorously campaigns for the universal provision of state-provided education, and seeks to identify and expose all attempts to overturn the gains of the past years. Every teacher, headteacher, administrator, parent, or governor should read this exciting publication.
Joint Editors
Howard Stevenson | University of Nottingham 
Patrick Yarker | School of Education & Lifelong Learning, UEA

Editorial Board
Melissa Benn | writer and campaigner, London 
Nuala Burgess | King's College, London 
Lucy Coleman | early years teacher, Oxfordshire
Sue Cox | formerly School of Education & Lifelong Learning, UEA
Mary Jane Drummond | formerly Faculty of Education, University of Cambridge 
Michael Fielding | Institute of Education, UCL
Richard Harris | former Cabinet Member for Education, Southampton City Council 
Gawain Little | primary teacher and trade union activist 
Alpesh Maisuria | University of the West of England 
Rachel Marks | University of Brighton
Jane Martin | University of Birmingham 
Peter Moss | UCL Institute of Education  
Gill Mullis | Head of School, Secondary Special 

Honorary Editorial Members
Roger Seckington
Isobel Armstrong
FORUM is published three times a year in Spring, Summer and Autumn, those three issues constituting one volume.
FORUM's e-books are available for free download:
Another Way of Looking: Michael Armstrong's Writing for FORUM