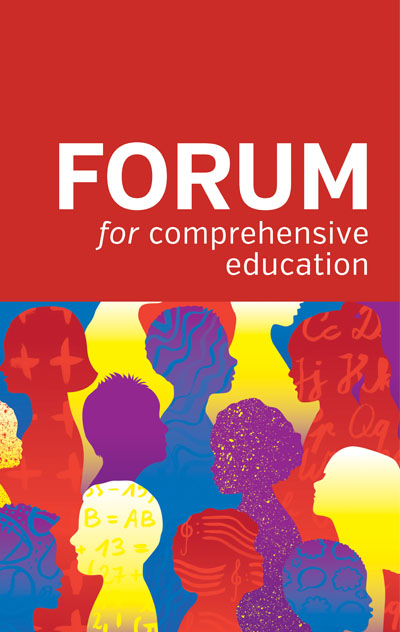 Contributor guidelines
Contributor guidelines
FORUM: for comprehensive education
Please see the current Call for Papers.
Editorial correspondence, including articles (1500-2000 words), contributions to discussion (800 words maximum), and book reviews, should be sent to FORUM@lwbooks.co.uk.
Books for review should be sent to Dr Rachel Marks, School of Education, University of Brighton, Falmer, Brighton BN1 9PH, UK.
Self-archiving
Authors are welcome to deposit their original/personal manuscript files 'live' in their institution's archive (ideally with a link to the final version of the article as it appears on the journal's website) but the journal asks that authors do not deposit the final typeset version (i.e. the website version) until two years after formal publication. Please note that all articles automatically become free-access three years after publication, so authors are asked to respect that embargo period.