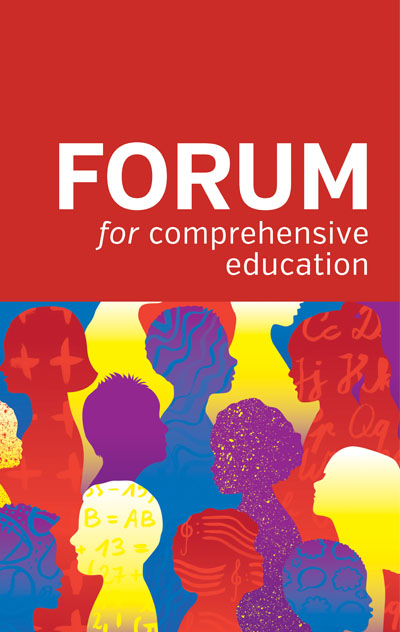 Why a Steiner Academy?
Why a Steiner Academy?
FORUM - ISSN 0963-8253
Volume 50 Number 1 (2008)
Why a Steiner Academy?
KEVIN AVISON, pages 85-96
DOI: 10.2304/forum.2008.50.1.85
Abstract
This article examines the curious position of the Academy model in the English school system and how a potential Hereford Steiner Waldorf Academy might figure in this. It sketches the background to the Steiner movement in the UK and goes on to set out the key aspirations and concerns of Steiner educators regarding an Academy. The article provides a Steiner Waldorf rationale for seeking Academy status and suggests a positive critique beyond the piecemeal 'agenda' that appears to drive current education policy in this area.
To cite this article
KEVIN AVISON (2008) Why a Steiner Academy?, FORUM, 50(1), 85-96. https://doi.org/10.2304/forum.2008.50.1.85