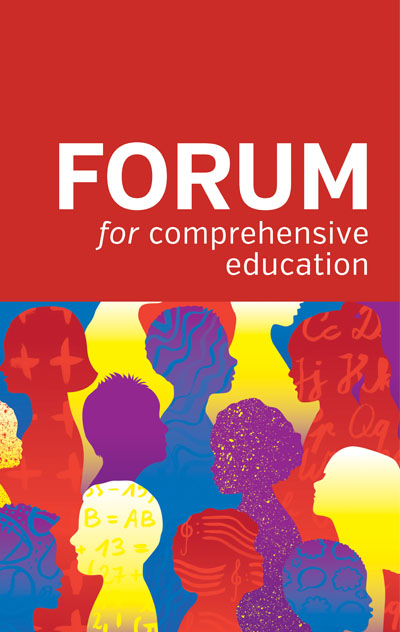 Can Education Compensate for Society?
Can Education Compensate for Society?
FORUM - ISSN 0963-8253
Volume 53 Number 1 (2011)
Can Education Compensate for Society?
RICHARD PRING, pages 153-162
DOI: 10.2304/forum.2011.53.1.153
Abstract
The extent to which education can compensate for social disadvantage is a matter of political controversy, especially in the context of policies for social mobility. On the one hand, to blame poor achievement on social class or poverty was seen to dodge the professional responsibility of teachers. On the other, the strong correlation between social disadvantage and school attainment would suggest that schooling alone cannot compensate - more radical social changes are needed. This article analyses what it means to explain educational attainment in terms of social background, and seeks to avoid the confusion of such explanatory accounts with those of causality.
To cite this article
RICHARD PRING (2011) Can Education Compensate for Society?, FORUM, 53(1), 153-162. https://doi.org/10.2304/forum.2011.53.1.153