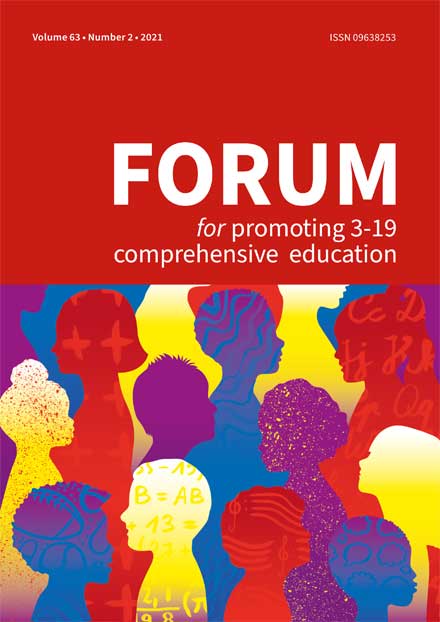 Inspecting for Ofsted: A personal reflection
FORUM - ISSN 0963-8253
Volume 63 Number 2 (2021)
Inspecting for Ofsted: A personal reflection
Martin McArthur pages 169-173
DOI: 10.3898/forum.2021.63.2.15
Abstract
Since its inception in 1993, Ofsted has been charged with maintaining standards in schools in England. But how has this worked out? A former inspector gives his account of the journey from the inside. His point of view can be summarised from a conversation he had with a senior Ofsted inspector on his first Inspection:
'You're still on their side. The side of the teachers.'
'No. I'm not and I'm not on your side either. (Pointing to the pupils.) I'm on their side'.
SORRY - you are not registered as being permitted online access to the full text of this article
You have the following options:
If you are viewing this via an institution or academic library you can ask that your institution takes out a Subscription to this journal.
If you already have a Personal Subscription please login below


Forgotten your username / password? Click here to locate


Purchase an annual Personal Subscription
PRINT + DIGITAL personal subscription (£45 / year)
DIGITAL personal subscription (£35 / year)
A Personal Subscription provides immediate access not only to the single article you are seeking, but also to all past and future articles in this journal up to the expiry of your annual (calendar year) subscription.
Purchase immediate access to this single article (UK£7.00) - Buy article Coming Soon
To cite this article
Martin McArthur (2021) Inspecting for Ofsted: A personal reflection, FORUM, 63(2), 169-173. https://doi.org/10.3898/forum.2021.63.2.15