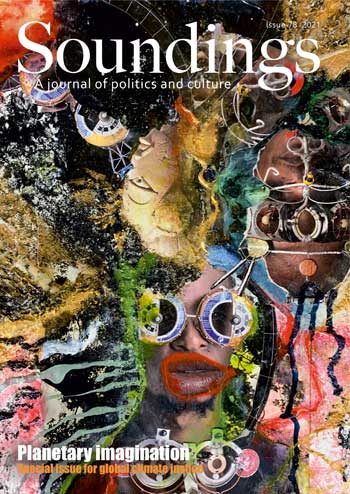 Could future COP talks help to de-junk near space?
Soundings - ISSN 1362-6620
Volume 2021 Number 78
Could future COP talks help to de-junk near space?
Susmita Mohanty pages 81-85
DOI: 10.3898/SOUN.78.05.2021
Abstract
Space debris has reached alarming proportions and is growing at a frightening pace, because of the expanding number of satellites circulating in Low Earth Orbit (LEO), designed to increase global Internet coverage and provide earth observation data. LEO satellites are now being launched in mega-constellations, including by Elon Musk's company SpaceX. It is time to completely overhaul the 1967 Outer Space Treaty, which was not designed to deal with current problems. The COP forum should therefore include the near-earth environment within its concept of the earth's climate, enabling the UN to acknowledge, as a collective, the growing menace of human-made debris in near-earth space, and, in partnership with the UN-Outer Space Affairs Office (UN-OOSA), call for a new declaration on LEO.
SORRY - you are not registered as being permitted online access to the full text of this article
You have the following options:
If you are viewing this via an institution or academic library you can ask that your institution takes out a Subscription to this journal.
If you already have a Personal Subscription please login below


Forgotten your username / password? Click here to locate


Purchase an annual Personal Subscription
PRINT + DIGITAL personal subscription (£40 / year)
DIGITAL personal subscription (£30 / year)
A Personal Subscription provides immediate access not only to the single article you are seeking, but also to all past and future articles in this journal up to the expiry of your annual (calendar year) subscription.
Purchase immediate access to this single article (UK£7.00) - Buy article Coming Soon
To cite this article
Susmita Mohanty (2021) Could future COP talks help to de-junk near space?, Soundings, 2021(78), 81-85. https://doi.org/10.3898/SOUN.78.05.2021